2019-2020 Show Season
2018-2019 Show Season
TICA
Skyway Cat Club
Kissimmee, Florida
September 22-2
3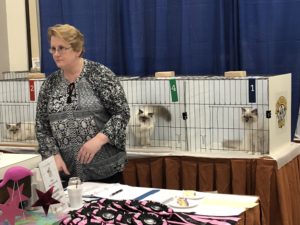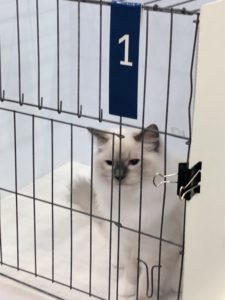 This was the first Ragdolls Around the World we have attended, and we had a blast! Very thankful for one of our kittens to place Best in colour as this was an extremely competitive show.
2017-2018 Show Season
TICA
Prairie State Cat Club
Franklin Park, Illinois
May 6th
This was a very LONG day with 10 rings packed into one day! The girls kept great spirits all day long and Jasmine snatched half of the finals for the day!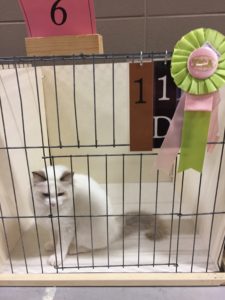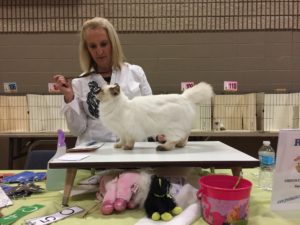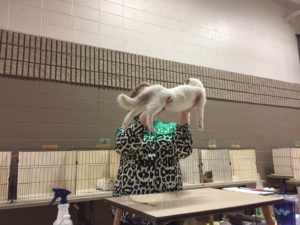 CCA
Quinte Curling Club
Belleville Ontario
June 24th & 25th
We are very proud of our Jasmine as there was a TON of competition and she was able to hold her own and received 9th Best Allbreed kitten and 10th Best Longhair Kitten!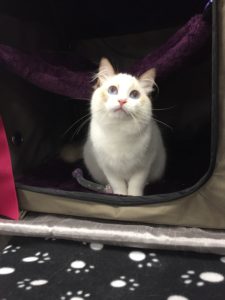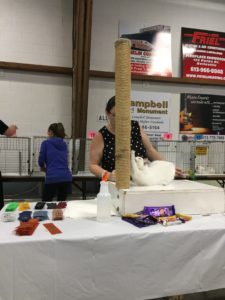 2016-2017 Show Season

---
TICA
Glass CiTICAts
Maumee, Ohio
February 11-12
Leo's very first show! He was very inquisitive and interested in the other cats that were in the show. He showed us he cuddle bug side while in the show cage waiting for the next ring.
TICA
Great Lake Cats
Wilmington, Ohio
February 17-19
This was his second show and it was the very next weekend! He kept his playful side and started to show off his personality on the judging table!
TICA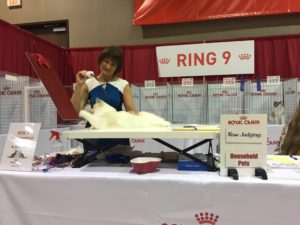 Nauticats
Sherbrooke, Quebec
April 8-9
This is the show where Leo earned his Champion! This show was very busy and there was even pony rides next to the cat show. We are so proud at how Leo was able to remain calm and earn his Champion!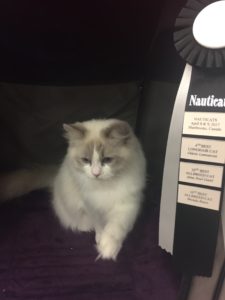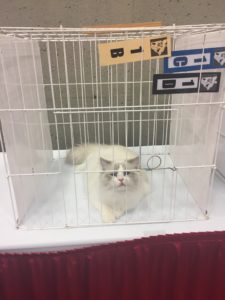 CCA
National Cat Club
Mississauga, Ontario
April 14th-16th
This was Blossom and Kaya's very first show and they did not disappoint and both earned their Champion status!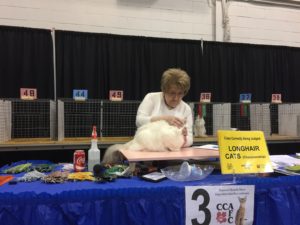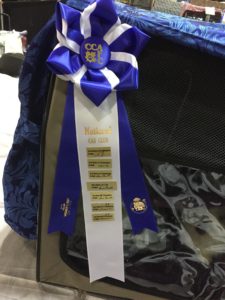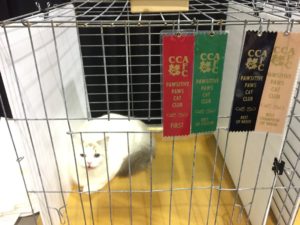 CCA
Motor City Cat Club
April 29-30
Whitby, Ontario
This was Jasmine's very first show and she impressed us with getting a total of 7 finals over the weekend!
Blossom got 10th Longhaired Cat and Kaya got 2nd Longhaired Cat and 6th Allbreed!
Great work girls!!